Home cinema and AV furniture
I recently returned to this project to repair a small chip and change a piece of acoustic fabric that had been damaged. It was the first time I'd seen it since the TV and associated hardware has been fitted. The TV is the very latest spec so there was a lead time for it to be installed.
The customer was very happy for me to take some photographs so I thought I'd share some up here.
The TV bracket from Future Automation is a joy to use. The TV can be pulled out with just fingertips and it fine adjusts in all directions.
The television is back lit with LED's, this has a subtle effect and makes the viewing experience easier on your eyes.
Ceiling and lighting details.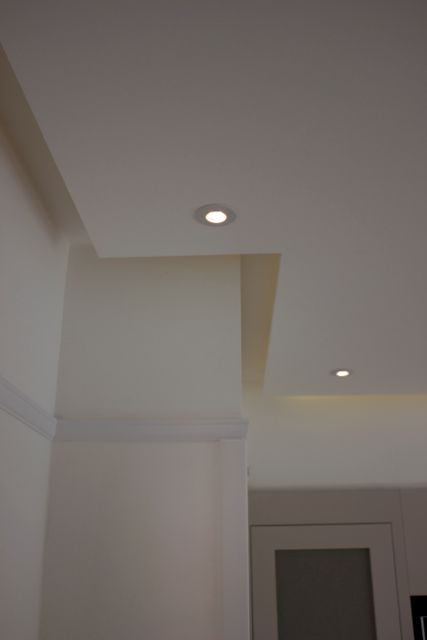 The lighting is controlled by radio frequency, this is the wall switch in the normal place that has several moods preprogrammed selectable. The lighting can also be controlled via the remote control for the TV or from a pad or smart phone.
The customer is just waiting for curtains and this project will be finished.
This is Stewart from Marsh electrical who sorted out all the lighting and lighting control. He's fitting the LED backlighting.